Catherine The Great: The World's Greatest Collector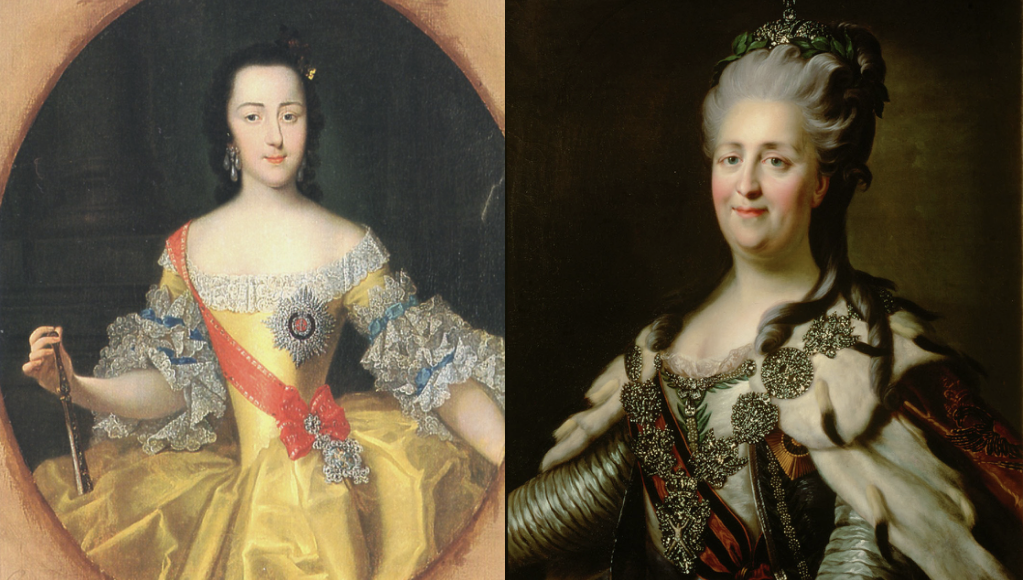 Monday 12 February 2024 at 16:30

Members: No charge (included in Membership Fees)
Non-Members: 10 Euro Pay at Door
Members of other 'The Arts Society': 8 Euros Pay at Door

Our Patron: Bruce Roberts Boat Design
In 1745, a Princess from the minor province of Anhalt-Zerbst in Saxony, married Prince Karl Peter Ulrich of Schleswig-Holstein-Gottorf, heir to the Imperial Russian Throne.
She was Princess Sophie Auguste Frederike and by 1762 she had deposed her, was crowned Empress Catherine II and became the sole ruler of the Russian Empire. With seemingly inexhaustible wealth, she set about creating the most glittering court in Europe, if not the world.
From the arts, to architecture, to the most dazzling of jewels, her passion for cultivating, commissioning and collecting only the finest has formed the nucleus of the Hermitage Museum in St Petersburg.
In his talk Andrew guides you through this fascinating time and illustrates what was created, lost and survives to this day, not to mention her private passions.
About the Lecturer
Andrew Prince was taken by his mother, at the age of nine, to the Princely Magnificence exhibition at the V&A, exhibiting Renaissance jewels dating from 1500 to 1630.  It proved a revelation.  Dazzled by the splendour and opulence of the jewels on show, Andrew decided then and there that creating jewellery was what he wanted to devote his life to.  He has created pieces for celebrities such as Michael Jackson and Shirley Bassey.  In 2005 he was asked to make tiaras and jewellery for Mrs. Henderson Presents, starring Judy Dench, in 2009 pieces were commissioned for The Young Victoria starring Emily Blunt and in 2012 he was chosen by the creators of Downton Abbey to supply a large collection of jewellery for the third series.  The characters played by Maggie Smith, Shirley Maclaine, Elizabeth McGovern and Michelle Dockery were all adorned with elegant tiaras, combs, earrings and necklaces designed and created by Andrew Prince.