Monday 8 January 2024 at 16:30

Members: No charge (included in Membership Fees)
Non-Members: 10 Euros Pay at Door
Members of other 'The Arts Society' 8 Euros Pay at Door

Our Patron: Sue Brodie, Member and Founder of our Society

The Pre-Raphaelite Brotherhood were a group of young artists who came together in 1848 to shake up an art world they considered stultified and untruthful, because artists were encouraged to copy only the Old Masters, especially the art of Raphael. So the Pre-Raphaelites looked for inspiration from artists that came before Raphael (hence Pre-Raphaelite) and looked for more truthful and honest subject-matter. Not only were they art world rebels, but they also produced works of art that enjoy great popularity today, which we will explore in this talk.
About the Lecturer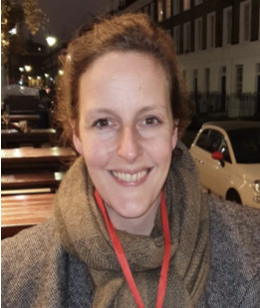 Sarah Ciacci has an MA in History of Art (Late 19th century French Painting and 20th Century Art) from University College London. She has been a Blue Badge Guide for London since 2008, specialising in art, museums and galleries, so relevant tours and visits for talks can be arranged. Since 2008 she has trained Blue Badge Guides in the National Gallery and is an art lecturer for trainee guides in Tate Britain, Tate Modern and for a period the National Portrait Gallery. She is a gallery educator and Adjunct Faculty at Richmond University (since 2008) teaching the History of British Art, the History of Museums in London and the History of London, and runs regular courses and independent lectures on a variety of art historical periods.