Palmyra: Pride of the Desert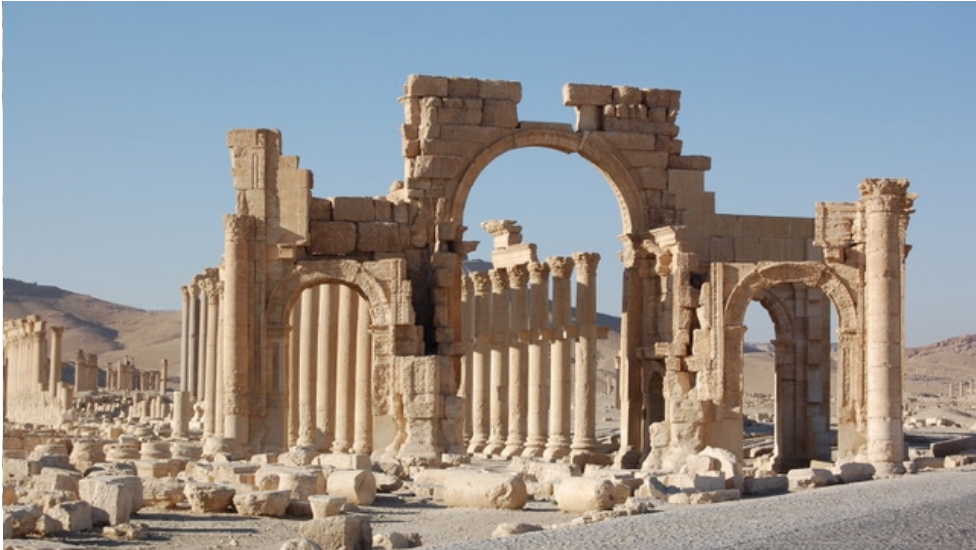 Tuesday 14 November 2023 at 10:30

Members and Members of other The Arts Societies:8 Euros 
Non-Members: 10 Euros
In this talk we look at one of the most beautiful cities of the ancient world, the fabled city of Palmyra, in the Syrian desert.  Palmyra arose on a trade route that brought silk, spices and other luxuries across the desert from the east.  Her wealth and power are displayed in gorgeous monuments, while her people, wealthy, sophisticated and cosmopolitan, are preserved in their hauntingly beautiful funeral portraits.
Palmyra became so powerful during the Roman Empire that its warrior queen Zenobia challenged Rome itself.  We'll see Palmyra's meteoric rise and its dramatic fall, its rediscovery by English lords, its influence on art and architecture, and then its desecration by Isis.  But we finish with the hope that beautiful Palmyra will rise again….
About the Lecturer
Dr Paul Roberts is Head of the Department of Antiquities at the Ashmolean Museum of Art and Archaeology, Oxford University.
Paul has been a lecturer with the Arts Society/NADFAS for over twenty years, has travelled extensively to societies across the UK, and has also lectured on numerous cruises in and around the Mediterranean. Like all of us, he enjoys the immediate contact of face to face meetings, but is happy to provide online lectures if desired.
He studied Classics at the University of Cambridge, and Classical Archaeology at the Universities of Sheffield and Oxford. He then lived in Italy for several years, teaching and researching. He has travelled throughout the former lands of the Roman Empire, from Britain to Syria, and has excavated in Britain, Greece, Libya, Turkey and in particular Italy, where he is currently working on a Roman Villa in the Molise region of the Central Apennines. His research focuses on the daily life of ordinary people in the Greek and Roman worlds, and he has written books and articles on Greek and Roman daily life, Pompeii and Herculaneum, Sicily, Roman Emperors, mummy portraits, and Greek and Roman ceramics and glass. He is now writing a guide to the monuments and Emperors of ancient Rome.
From 1994 to 2015 he was Senior Roman Curator in the Greek and Roman Department at the British Museum, where he curated the exhibition Life and Death in Pompeii and Herculaneum (2013). Arriving in the Ashmolean Museum, Oxford in 2015, he co-curated Storms, War and Shipwrecks: Sicily and the Sea (2016) telling the history of Sicily through shipwreck finds. Most recently (2019/20) at the Ashmolean he curated Last Supper in Pompeii, a tribute to the Roman love affair with food and wine.