The Last Supper in Pompeii
Monday 13 November 2023 at 16:30

Members: No charge (included in Membership Fees)
Non-Members: 10 Euros Pay at Door
Member of another The Arts Society : 8 Euros Pay at Door

Our Patron:  Palomino Properties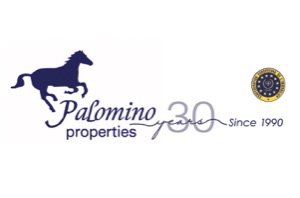 For the Romans, life meant getting together to eat and drink, in a pub, in a simple flat or at a banquet in a triclinium or grand dining room. Last supper in Pompeii celebrates the Roman love affair with food and wine, in a journey from fields and vineyards to markets and shops, from tables to toilets and the tomb.
We visit the fertile vine-filled slopes of Vesuvius, then going into the bustling city, past shops and bars, we enter the home, with its grand reception rooms, and lovely garden filled with flowers and fountains. We recline in the dining room, with exotic food and fine wine, surrounded by Greek-style luxury; beautiful silver, mosaics and frescoes. But don't go into the kitchen! No fridge, no running water, no hygiene (and an open cesspit next to the cooker!).
Lastly we look at how Roman ideas and customs on food caught on in Roman Britain. Along with Roman gods of fertility and wine come exotic imports like pepper, figs and finest fish sauce. We witness the birth of the British beer industry and even see the British dead, feasting into the afterlife, like all good Romans. Seize the day – Carpe diem!!
.
About the Lecturer
Dr Paul Roberts is Head of the Department of Antiquities at the Ashmolean Museum of Art and Archaeology, Oxford University. Paul has been a lecturer with the Arts Society/NADFAS for over twenty years, has travelled extensively to societies across the UK, and has also lectured on numerous cruises in and around the Mediterranean. Like all of us, he enjoys the immediate contact of face to face meetings, but is happy to provide online lectures if desired.

He studied Classics at the University of Cambridge, and Classical Archaeology at the Universities of Sheffield and Oxford. He then lived in Italy for several years, teaching and researching. He has travelled throughout the former lands of the Roman Empire, from Britain to Syria, and has excavated in Britain, Greece, Libya, Turkey and in particular Italy, where he is currently working on a Roman Villa in the Molise region of the Central Apennines. His research focuses on the daily life of ordinary people in the Greek and Roman worlds, and he has written books and articles on Greek and Roman daily life, Pompeii and Herculaneum, Sicily, Roman Emperors, mummy portraits, and Greek and Roman ceramics and glass. He is now writing a guide to the monuments and Emperors of ancient Rome.

From 1994 to 2015 he was Senior Roman Curator in the Greek and Roman Department at the British Museum, where he curated the exhibition Life and Death in Pompeii and Herculaneum (2013). Arriving in the Ashmolean Museum, Oxford in 2015, he co-curated Storms, War and Shipwrecks: Sicily and the Sea (2016) telling the history of Sicily through shipwreck finds. Most recently (2019/20) at the Ashmolean he curated Last Supper in Pompeii, a tribute to the Roman love affair with food and wine.